Manage Teams, Clubs and Affiliations
Setting up a team, club, federation or other entity is child's play with our hierarchical management structure. It is equally simple to affiliate with other parent organisations or dependent teams or clubs.
Any entity can also add locations such as courts, fields, etc. which can be assigned to any fixtures.
Affiliated teams can be removed with the click of a button, and new affiliations created through an intuitive two-step process.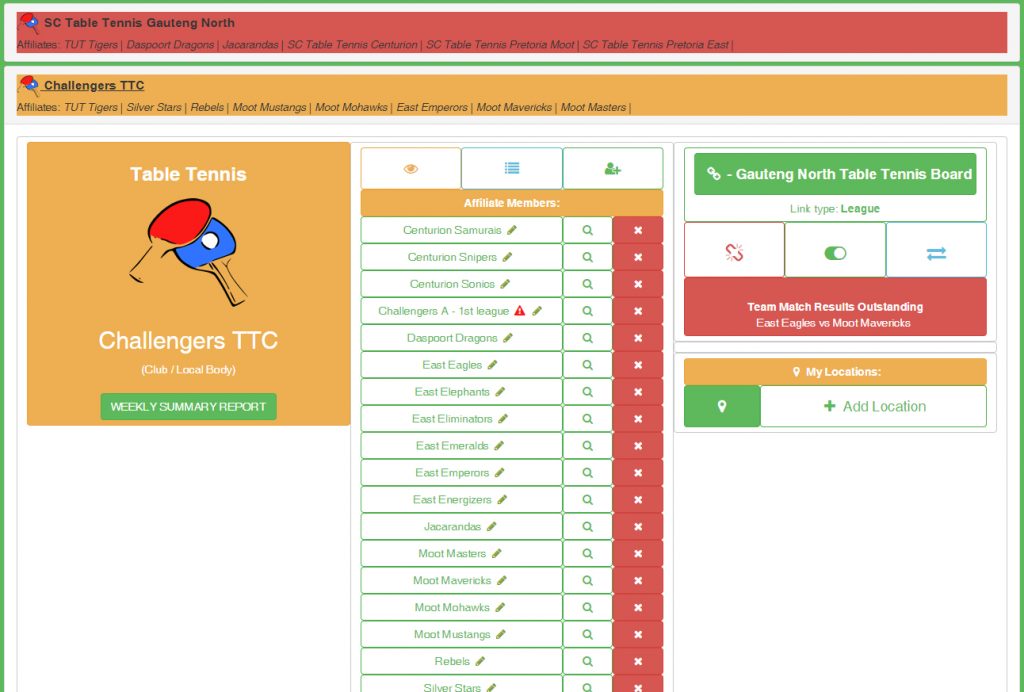 Manage Categories / Leagues
Setting up leagues (or categories) is easy. Simply add the name of the category and assign teams (see next screenshot below), then get an overview here. 
Once all teams have been added, you can automatically fixture your round robin league into multiple rounds (see further down below).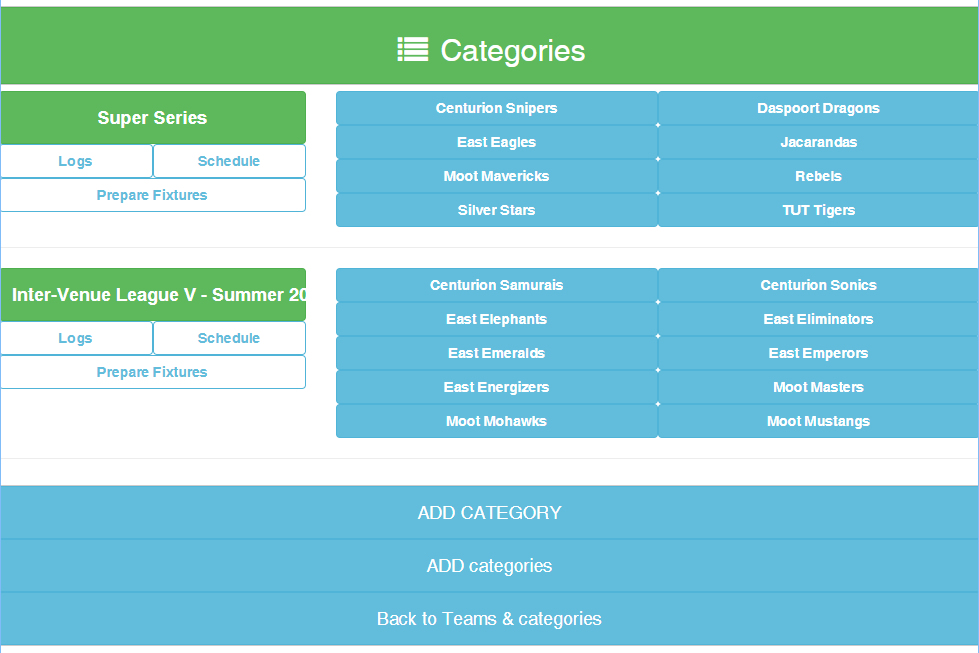 Assign Teams to Leagues / Categories
Once a new team has been affiliated, it will appear at the top of the list, and the category / league can be assigned with a single click.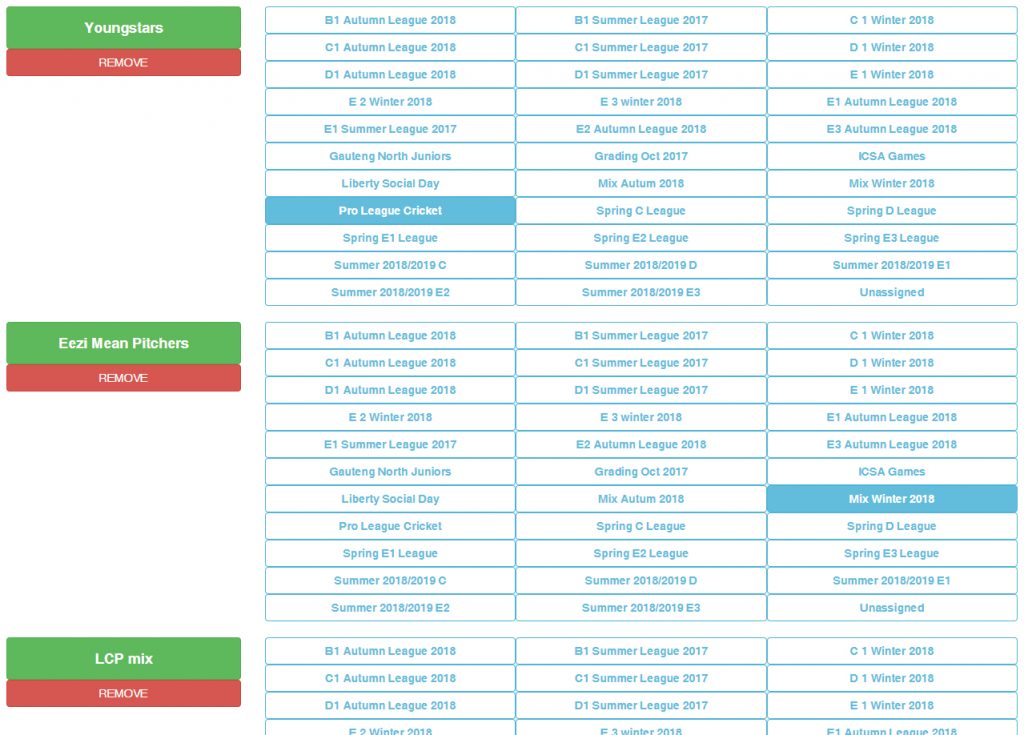 Automatic League Fixturing
At the start of the league, simply add your teams, specify your parameters and press go. Everything else happens automatically.
And everything is flexible afterwards, from rescheduling matches to removing them completely, as well as moving them between leagues (see below).
The fixturing wizard caters for any number of teams from 4 to 40, and if more than one round is played, subsequent rounds have alternating home / away fixtures.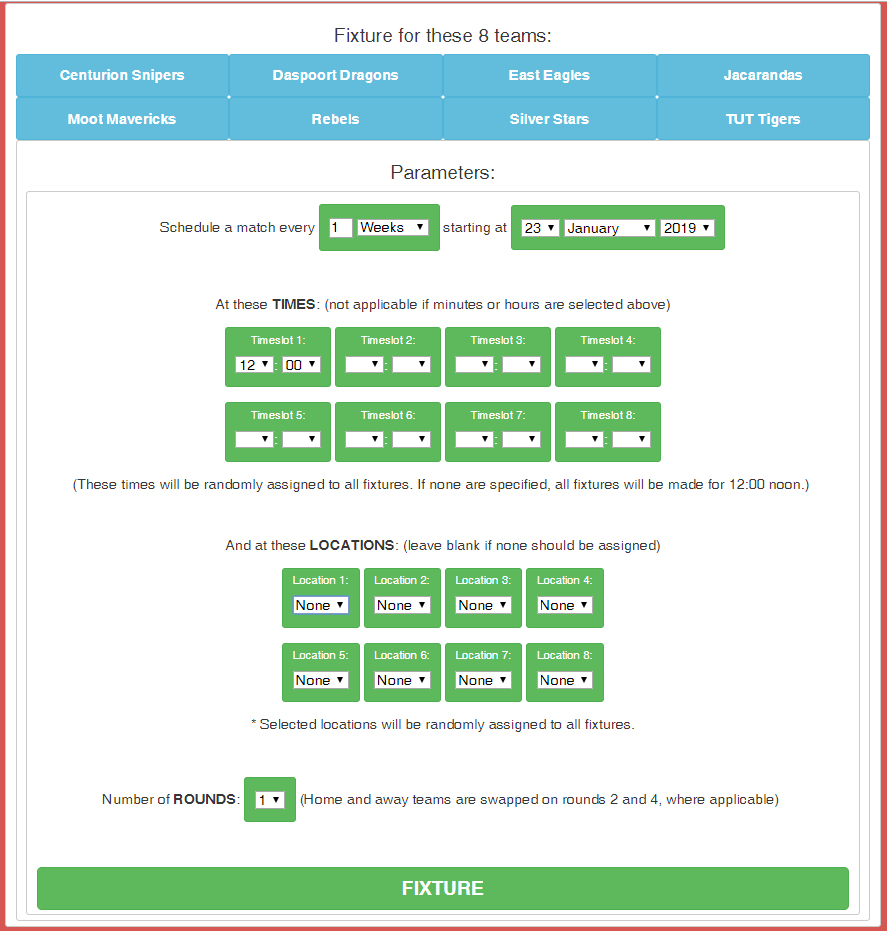 League Fixtures Control Panel
The league calendar gives a chronological colour-coded schedule, with various handy functions. A winner is indicated in green, with icon links to send the fixture to both team coordinators, initiate the match (where applicable), start the scorer (where applicable), view the scoresheet (where applicable), start the scoreboard (where applicable), edit the fixture (see below), convert temporary players into real profiles, and delete the fixture.
The schedule also shows in red when there are clashing fixtures, based either on time or on location.
At the top, there is a link to create a new single fixture, and another to remove all upcoming fixtures from the league and start over.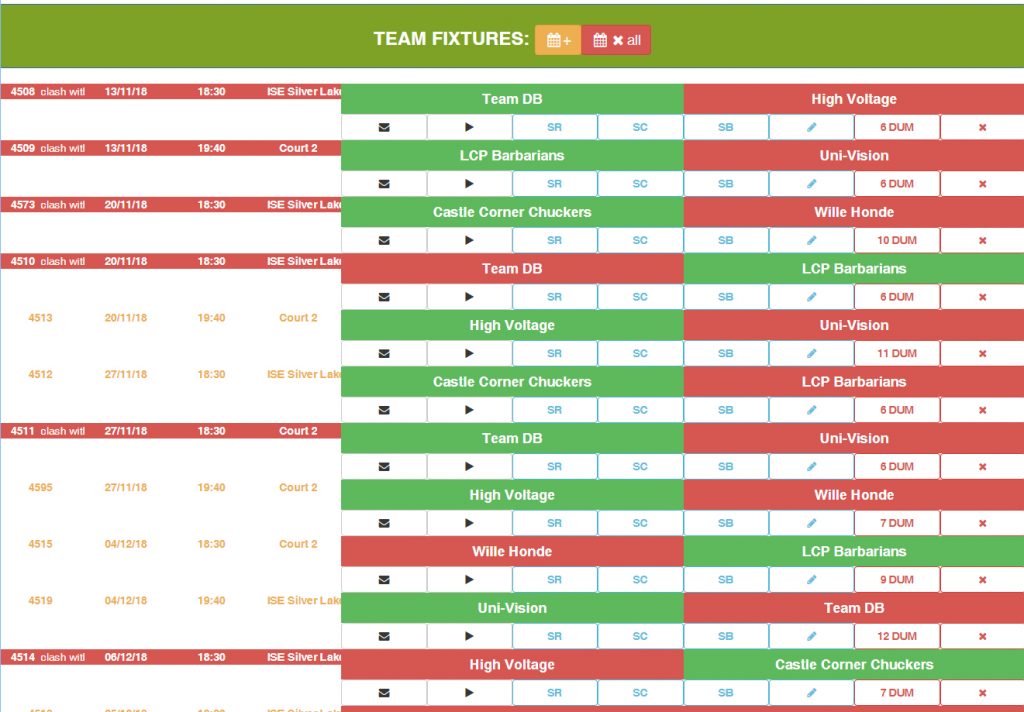 Here you can edit dates, times, teams, leagues as well as the teams' league scores, which are normally assigned automatically if the integrated scoring system is used (selected sports only).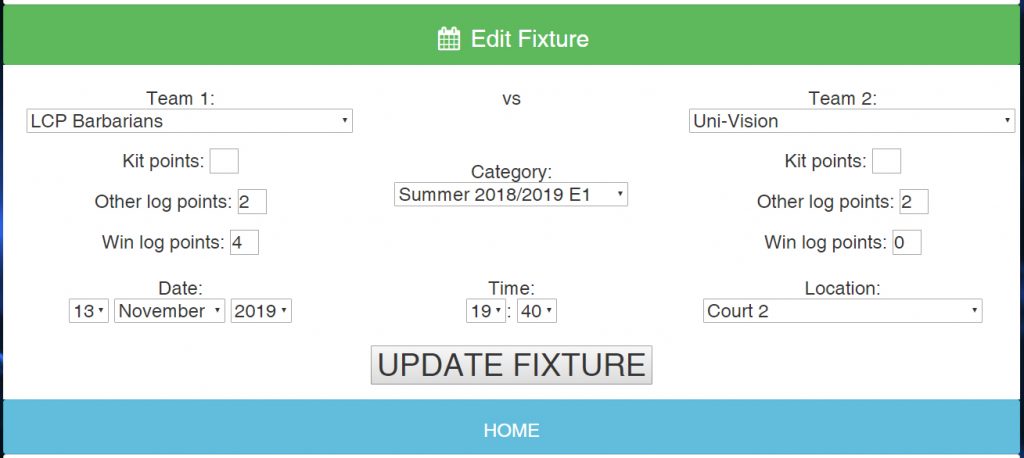 Once you have created a fixture, the system can send an automated message to both team coordinators / captains to notify them of the fixture.
The email can also be customized to include a specific message for each captain, and the email can be changed to send to another address as well.
This message history is kept and tracked on the League Fixtures Control Panel (see above).